Our Excursions - Mauritius
Golden Day
Experience a very special day in Mauritius with our Golden Day.
Dolphin watching, Whale watching and Big Game Fishing in one excursion !
Start at 6am.
First thing is to find the Dolphins, which is pretty easy in Mauritius... 
After that, let's go offshore, trolling looking for the fish of a lifetime like Blue Marlin or big Yellowfin Tuna.
We will stop the boat at difference places to use our Hydrophone to localize Whales.
Whales are close, well, let's remove the fishing rods to watch these beautiful creatures slowly and with RESPECT.
When the whales disappear in the deep ocean, after showing us their beautiful tails, we start fishing again !
Smaller fish can be caught as well as small Tuna, Wahoo and Dorado, with light tackle it's a beautiful fight.
Back to the shore at 12am.
Golden Wave III - Rs40,000 / 870eur / 930usd - Private boat

The prices are all included, snacks, soft drinks and Snorkeling equipment.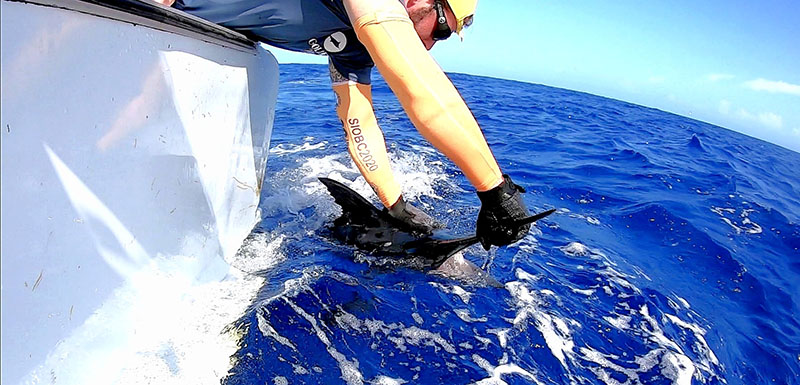 Early Dolphin watching excursion
Our excursion begins at 6 am to be among the first boats at sea.
We have the option to observe dolphins from the boat and dive into the water if feasible without disturbing them. There are several locations where we frequently see them. Dolphins tend to stay close to the shore, where the water is calm.
Once we find the dolphins, we will attempt to swim with them if you want to. However, if the conditions are suitable, it's important not to disturb the dolphins. At the appropriate time, we will explain to you how to do so that you can best observe them.
Starting early is necessary because swimming with dolphins is only permitted until 9am.
We also offer snorkeling stops on the coral reef. (additional charge)
Return at approximately 9am.
On board, we will provide you with pastries and soft drinks. It's important to have fins, mask, and snorkel. Although we have them on board, you can bring your own if you prefer.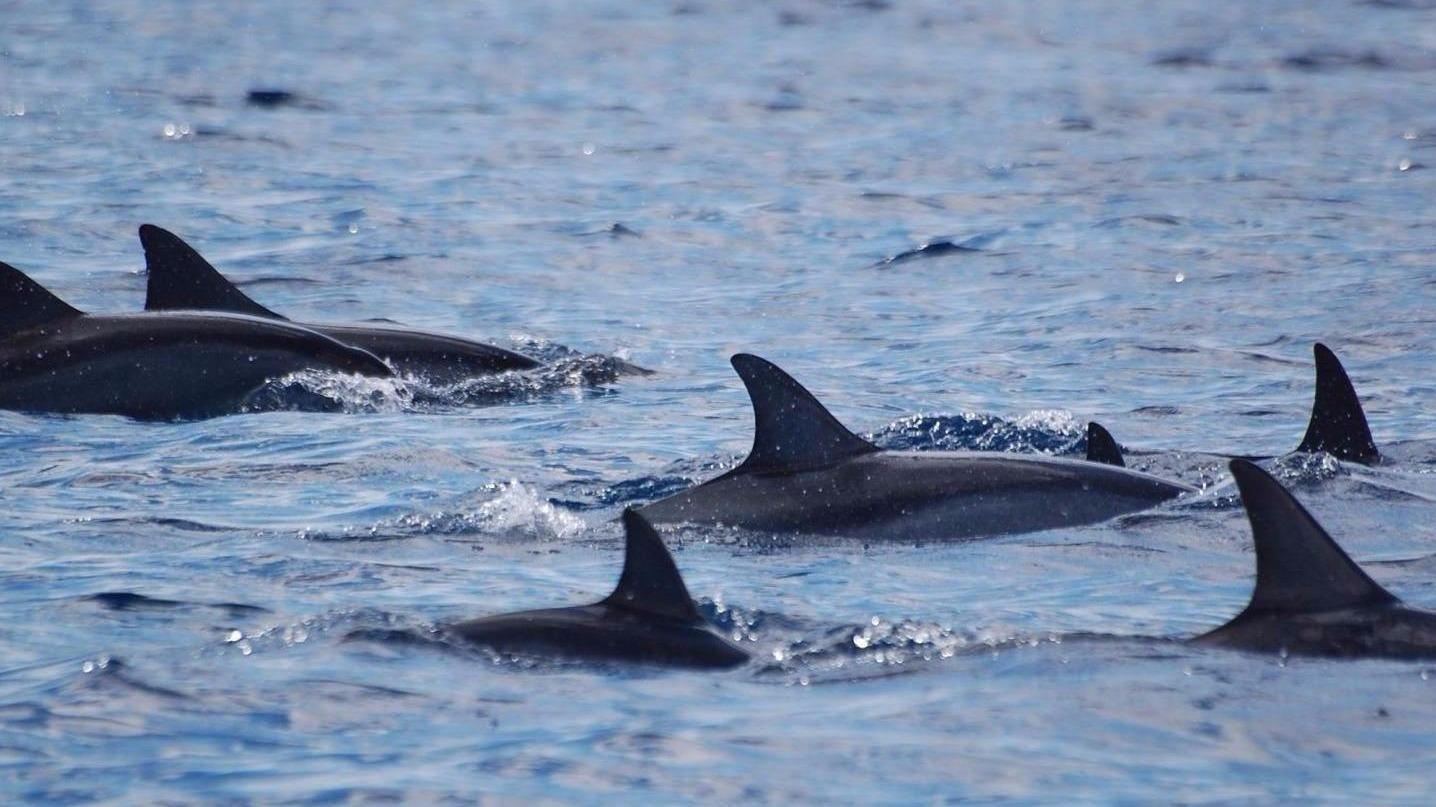 Whale watching excursion
We have two departures available for whale watching, one at 6 a.m. and the other at 9 a.m. The trip will last about 3 hours. Whale watching is only allowed from 6 a.m. until noon.
Sperm whales can be observed year-round because we have a family living off the coast of Mauritius. Humpback whales come to breed in Mauritius during the winter months (June to October).
To locate humpback whales, we often follow their breath from a distance. Hydrophones are used to locate sperm whales.
Respect is the key to locating whales. Avoid cutting off or getting too close to them but occasionally, sperm whales or humpback whales can be quite curious and even approach the boat!
To avoid disturbing the whales, we will stay near them for about an hour.
Snorkeling on the reef can be added as an extra!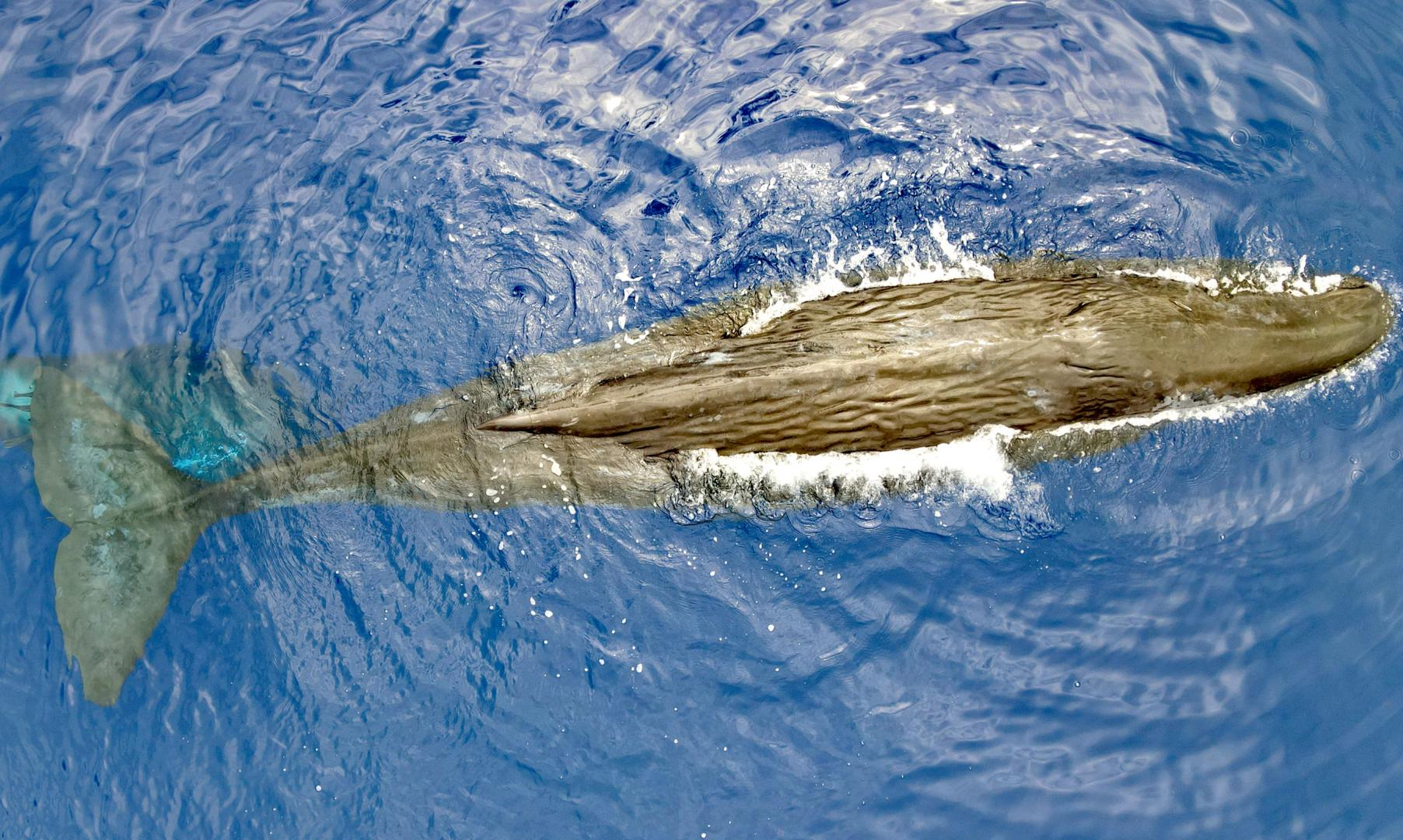 Combined whale and dolphin watching excursion
The excursion therefore combines the two previous excursions, whale watching and the encounter with dolphins. This is our must-have bestseller! 
If you're interested in swimming with dolphins, we start at 6am. If you're just interested in watching dolphins from the boat, you can also opt for an outing at 9am. We will decide whether to make dolphins or whales first based on the day's conditions and previous experience.
It's possible that the return time will differ based on the location of the Dolphins and whales.
It is also possible to snorkeling on the reef as an option! We will provide you with pastries and soft drinks on board.
We have fins, masks and snorkels on board, but you can bring your own if you prefer.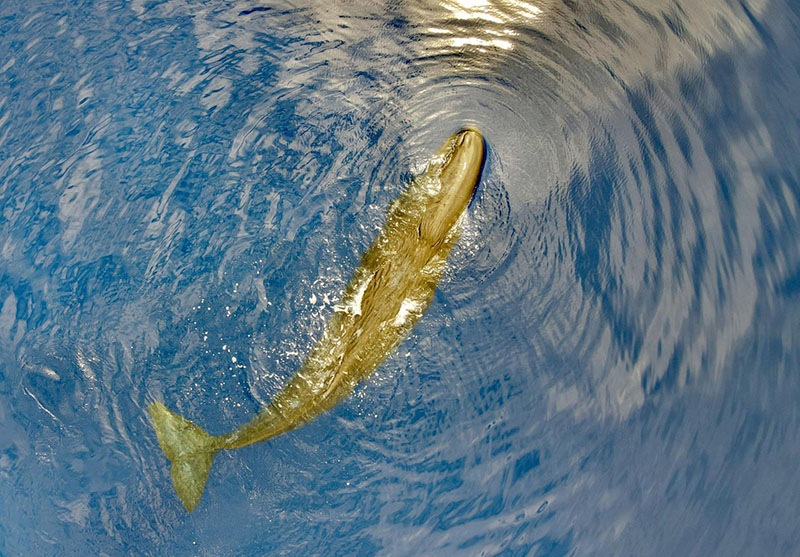 Dolphin underwater shooting session
We also offer you a unique experience in Mauritius.
Swim with dolphins and enjoy a unique experience while being captured and filmed.
Starting early is the best way to be among the first to arrive at the spot. 
Our team is equipped with the latest generation GOPRO equipment to guide you while in the water with dolphins.
Respecting dolphins during this activity requires taking care not to disturb them while taking photos and videos.
Swimming with dolphins after 9am in Mauritius is not allowed, which is why I will be back at this time.

We will be sending you photos and videos through Wetransfer or Dropbox within the next few days. The tour includes everything from pastries and soft drinks to snorkeling equipment. 

Don't hesitate to bring your own equipment if you want to! You have the option to add a stop on the reef to snorkel as an extra!